HEIMANN – CHEMICALS:
High quality formulations for individual solutions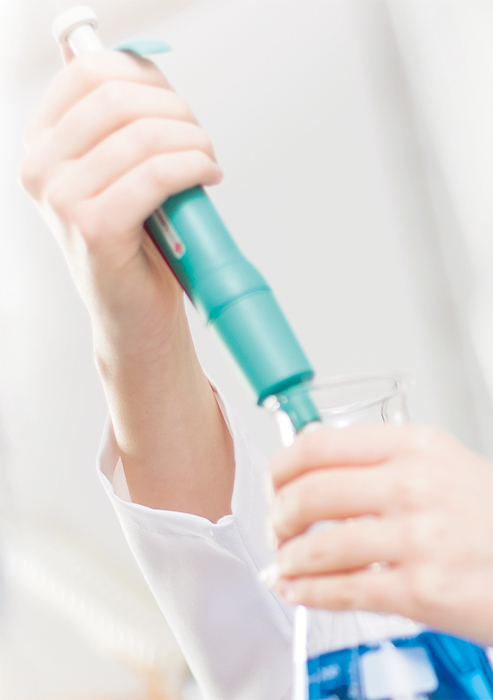 Process optimization – Tailored for your requirements
In close cooperation with the printing industry we constantly research and develop new methods and techniques.
This enables us to produce innovative and highly efficient formulations to optimize the work process. We are driven by our ambition of gradually becoming better.
With special solutions we will ensure the optimal result for you. You will see your improvements within each work process and your machines will reach new and more efficient levels of performance. The quality of your production process will be perfectly aligned with your requirements.
Innovations made in our own laboratory.
Heimann develops individual formulations for rotogravure applications.
We are specialized in complex processes and ensure safety at the highest requirements, while being mindful of environmental protection and sustainability.
JUST IN TIME!
Chemicals and consumables for process baths
Heimann offers you the entire product range for pre-press.
We supply the required chemicals for the galvanic processes (copper, chrome, degreasing, dechroming, Ballard skin process) as well as all etching processes and diamond tools for engraving, consumables for the surface treatment and the necessary measuring instruments for quality control of the rotogravure cylinders.
Do you have any questions? We are happy to give you comprehensive advice. Additionally, we will provide you the complete range of consumables for the press room.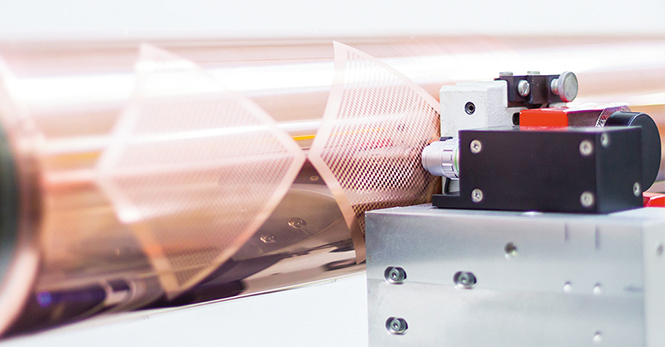 PROCESS CONTROL – QUALITY FROM HAMM
Optimization for a perfect surface!
Cylinder preparation and
galvanic processes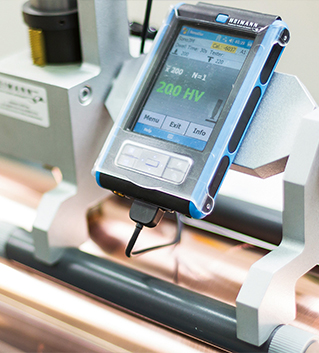 Cylinder control,
Hardness measurement
of the surface
Cylinder engraving with
high-precision diamond styli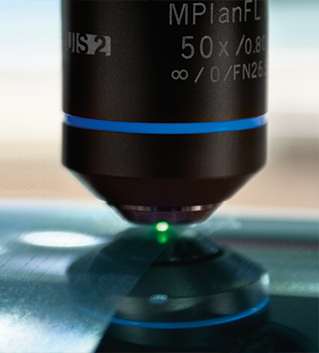 Control measurement
of the cell depth
Process results – always safe and consistent
Proven chemicals from Heimann and their best Know-how will ensure you reliable results at the highest quality standards. The use of our control and measuring systems will provide you additional security. We offer optimal solutions for your pre-press processes, i. e. cylinder preparation, galvanic baths, engraving and cylinder correction. Only high-quality consumables as well as control and measuring systems provide you with the security of a sustained and consistent quality in your process chain.
"By providing an overview for the whole process, we enable optimal and individual solutions down to the smallest detail."
MEASURING TECHNOLOGIES
Precision makes the difference!
Measuring and testing devices for rotogravure printing
With our proprietary software, you are able to precisely check and evaluate the quality of the roller textures or the geometry of printing cells. For this purpose, we work with the 2D-/3D-measuring microscope. In addition, we fabricate special fixings for our measuring instruments, that can be positioned quickly on the cylinder, in order to achieve accurate measurements and optimal production results.
"Precision is no coincidence: Thanks to our high-precision measuring technology in combination with the Heimann-Software, we are able to maintain an overview on our processes at all times and guarantee the best results."
SERVICE
Optimal solution competence
Analysis
With our in-house laboratory we offer the analysis of copper or chrome bath electrolytes as well as the analysis and evaluation of waste water.
Analysis in our in-house laboratory
Training and Consulting from a single source
Training and Consulting from a single source
We offer process and product training.
"We want nothing but the best for you: Together with you, we will develop holistic and individual concepts."
Calibration and Repairs
Our specialists will repair and calibrate various measuring devices. Upon request, we will train your staff on site. Please contact us for test measurements or if you require rental devices.